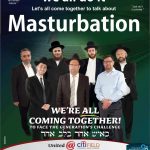 Hey Hesh,
I was at a singles meal in the Heights this past shabbos and a debate ensued about whether facebook or porn was worse for your neshama. Porn is almost always a solo event, but Facebook takes others down with you. It's a terrible place for multiple reasons, loshon horah being the obvious number 1. Sinat Chinam, pritzus, and the general encouragement of hatred toward anyone who doesn't agree with you is all the norm. It leads to stress, broken marriages, broken shidduchim (that's how the conversation started) and broken friendships. The bad far outweighs the good, and it seems that while porn "sounds" bad, it may be the lesser of the two evils. Everyone at the table is eager for what you have to add on the topic.
Deactivated FB 6 months ago and life is much better.
Dear Deactivated,
I don't have much to add to the discussion because I agree with you, I have a lot of respect for those who never joined Facebook and for those who left without making a big deal about it. I think it is an incredible waste of time, there is tons of hate and the general sadistic "look at me, I'm cool" kind of thing that has taken over the world. I'm sure it evokes jealousy and envy every second and I 'm also sure that the amount of hatred and sinas chinam spewed forth is more than the entire pre-facebook world before. As you may know, I'm not anti-porn, as long as you understand that your penis not being 10 inches long is not something to gripe over and the fact your wife or frumster date doesn't squirt her orgasms across the room. Porn may be unrealistic, but Facebook has a much worse effect on the Jewish people and neshama than porn could ever hope to be.
Find out more on 4torah.com